Health Report
2022/01/13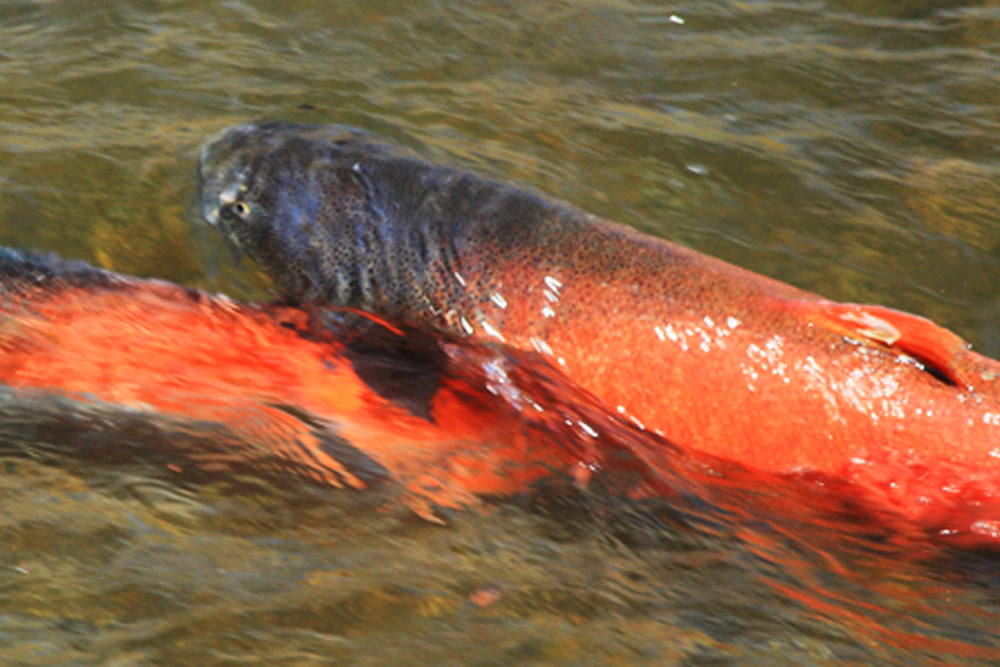 Barometer of the diagnosis
We can't count Japanese Huchen in the wild with accuracy, but the spawning season in an exception. The number of breeding sites and parents give us an indication of the current risk.
| Risk | Conditions |
| --- | --- |
| 1 Critically Endangered | Reproduction unconfirmed, or redds under 10 all over the local population. |
| 2 Valuable | Redds under 30 all over the local population, and 1-2 spawning streams. |
| 3 Least concern | Redd under 60 all over the local population, and a few spawning streams. |
| 4 Stable | Redds over 60 all over the local population, and many spawning streams. |
We monitor the health of OBIRAME, the local name of the Japanese Huchen in the Shiribetsu River, with biologists since 1996.
Very few breeding sites in wild
Currently, the OBIRAME population has only a few wild breeding sites throughout the Shiribetsu Basin of 1,640 square kilometres with 280 branches.
One of them is the Kudosan River runs through Kucchan Town. In this river, the Obirame Restoration Group has released a total of 8,991 OBIRAME fries for re-introduction that meet the guideline of IUCN since 2004 until 2018. We recognized for the first time that some survivors of the fries had breed by themselves in 2012.
See IUCN/SSC (2013). Guidelines for Reintroductions and Other Conservation Translocations. Version 1.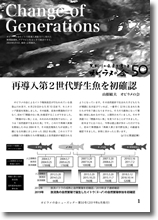 Since then we recognize the multiplication every year. In 2019, we recognized the second generation (wild OBIRAME) which reproduced for the first time.
See the OBIRAME Newsletter Vol.50
On the other site, the name is in secret for protection, some OBIRAME was found spawning again after 20 years in 2010. It is invaluable because of the one and only place OBIRAME breeding in the wild without the artificial support. The Obirame restoration group is within 24 hours to watch for a poacher on the site each spring.
---
OBIRAME ranks "Valuable"
At present, OBIRAME population ranks "Valuable" based on the index above means the redds under 30 all over the local population, and 1-2 spawning streams.